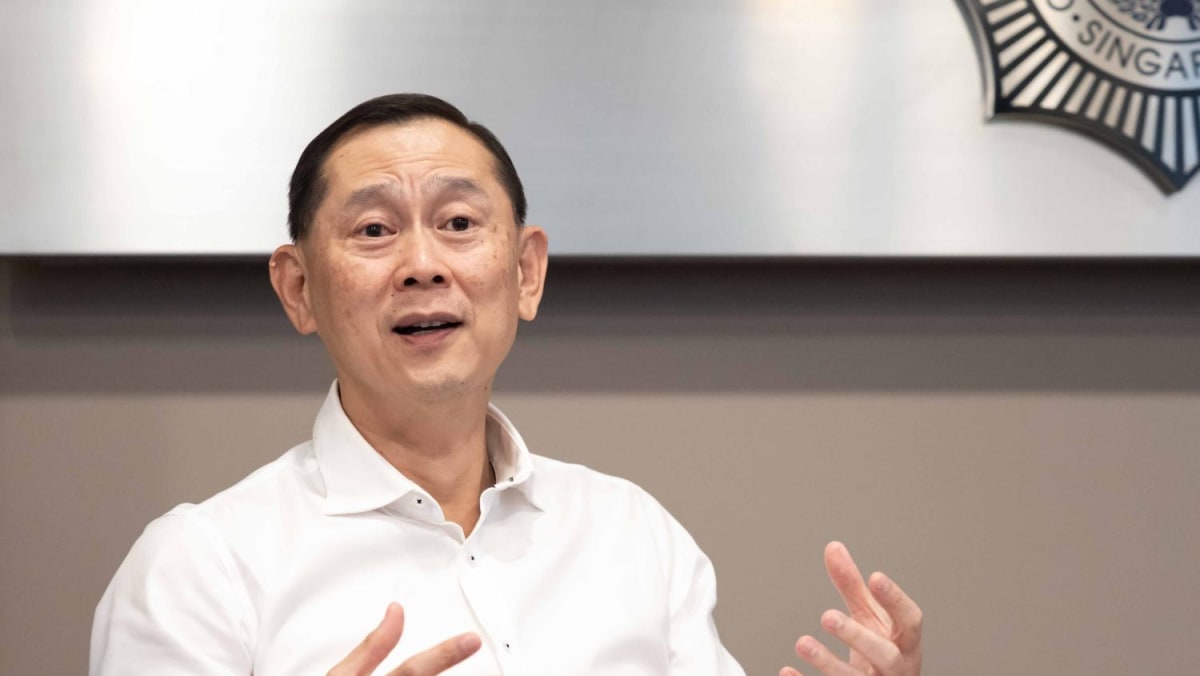 SINGAPORE — The Central Narcotics Bureau (CNB) will be placing greater focus on engagement efforts with youths, by reaching out to schools, religious organisations and grassroots organisations, among others.
Speaking at a media interview on Friday (Nov 11), newly appointed CNB director Sam Tee said that the bureau will be reaching out to private universities and international schools as well.
He added that a major announcement will be made next year in relation to the engagement efforts.
"CNB is not enforcement-centric. We want to start off by educating the people. In fact, if we can educate our people well and they don't take drugs, then actually our mission is done," he said.
Despite the increased emphasis on engagement, Mr Tee said that enforcement is still important as there "must be deterrence".
He revealed that the organisation is currently leveraging technology to ensure drug abusers are caught.
For instance, CNB and the Home Team Science and Technology Agency have designed an algorithm to detect suspicious items that may be drugs when parcels go through screening tests.
Suspicious parcels are then sieved out for secondary screening, Mr Tee said.
In response to TODAY's request for more information, CNB said: "At the checkpoints, CNB and the Immigration and Checkpoints Authority perform regular checks and take action against those who flout Singapore's drug laws.
"Portable devices are used to screen suspicious exhibits for controlled substances. Since March this year, CNB has started using new test kits that can detect a wider variety of drugs, and yield results up to four times faster."
'WORRYING TREND'
According to Mr Tee, a "worrying trend" in recent years is the proliferation of transnational and e-commerce chat groups, which make it easy for drug abusers to obtain drugs.
"In the past, if you want to buy drugs… you need to know first who sells drugs. Second, you need to approach that person to buy drugs. Third, you need to pick up or take the trouble of buying the drugs from them," he said.
With such chat groups, drug abusers can simply make an online order, pick it up from a location and transfer the money to the seller.
"And this cover gives them this false sense that this is very safe, that I won't be caught and nobody knows I'm doing drugs," he said.
He added that youths in particular are becoming more liberal, with the number of young drug abusers arrested increasing this year.
"Based on preliminary arrest stats we see for the first nine months of this year, there are signs that cannabis abuse is quickly returning to pre-Covid levels," he said.
Cannabis seized continues to increase year on year, and the volume for the past nine months alone has surpassed last year's.
The number of cannabis abusers arrested this year has also outstripped last year's figure, particularly for those under age 20.
According to Mr Tee, these youths come from different family backgrounds and school profiles.
Many of them also cited curiosity as the reason they took drugs.
"They just want to see and experience the effect and they learn all this through watching YouTube, finding information on social media," he said.
However, this is worrying because it would lead to them buying and trying drugs, and subsequently selling them, Mr Tee said.
PARENTS' ROLE
CNB's outreach efforts aside, Mr Tee said that parents have an important role to play in discouraging their children from abusing drugs.
"They should do more to educate, they should do more to look out and when they see signs of trouble, they should seek help," he said.
He spoke about a recent incident where a 14-year-old boy turned himself in at a neighbourhood police post for abusing drugs. He was accompanied by his father.
"And I think that is a perfect example of what as a parent you should do. The right thing to do is to help the boy. Get support to help the boy rather than just sweep it under the carpet because it is not going to go away," he said.
CNB will also be using social media to target young people, though Mr Tee said that they will have to find "creative ways" to engage them.